Content Writing Services
Unlock the Power of Content to Drive Results
In the fast-paced world of B2B SAAS companies, effective content writing can be a game-changer. It's the bridge that connects you to your target audience, showcases your expertise, and drives conversions. At ExpGrowth, we specialize in content writing services tailored for B2B SAAS companies, and we're here to help you amplify your brand's online presence, engage your audience, and boost your business.
ExpGrowth's Comprehensive Content Writing Solutions
In today's digital age, content reigns supreme. It's the cornerstone of successful online engagement, brand recognition, and conversion. At ExpGrowth, we've honed the art of crafting compelling and results-driven content for B2B SAAS companies like yours. Our suite of content writing solutions is designed to meet your unique needs and elevate your brand's online presence. Whether you're looking for blog posts, persuasive product descriptions, or engaging social media updates, we have you covered.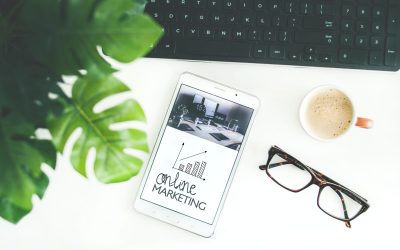 The digital landscape is highly competitive, and your content needs to stand out. Here's how ExpGrowth can help you take your content to the next level:
Compelling Blog Posts: Blogging is the cornerstone of content marketing. It's an opportunity to educate, inform, and engage your audience. Our team of experienced writers excels in creating blog posts that not only capture your audience's attention but also position you as an industry authority. We understand the importance of consistency, relevance, and value in each post.
Persuasive Product Descriptions: Your product descriptions can make or break a sale. We specialize in crafting descriptions that not only describe your products accurately but also persuade your audience to take action. Our product descriptions are tailored to your target audience, highlighting the unique benefits and features that resonate with them.
Engaging Social Media Updates: Social media is a powerful tool for connecting with your audience. Our team can create engaging and shareable social media updates that foster interaction, increase brand visibility, and drive traffic to your website. We understand the nuances of different social platforms and tailor our content accordingly.
How ExpGrowth's Content Writing Services Can Fulfill Your Requirements
Elevate Your Brand's Online Presence and Drive Business Growth!
At ExpGrowth, we understand the pivotal role that content plays in the success of B2B SAAS companies like yours. Our content writing services are designed to not only meet but exceed your expectations, enabling you to focus on your core business while we take care of your content needs.
Here's how our content writing services can make a significant impact on your brand's growth:
Boosts SEO for Enhanced Visibility: Search Engine Optimization (SEO) is the cornerstone of online marketing. ExpGrowth boasts a team of highly qualified and talented content writers who are well-versed in SEO-friendly content writing practices. By leveraging our expertise, you can effortlessly optimize your online presence and rankings, allowing your brand to shine brighter in the digital landscape.
Boosts Sales through Persuasive Content: Content is a powerful tool for showcasing your products and services in the best possible light. Our content doesn't just inform; it persuades. Well-crafted content has the unique ability to influence the decision-making process of your customers. With our content, your offerings are presented compellingly, making it easier to convert potential leads into paying customers.
Builds a Consistent Brand Image: Your website is your digital storefront, and its content is the voice of your brand. Consistency is key. At ExpGrowth, we ensure that your content maintains a uniform and consistent voice throughout your online presence. This consistency not only helps your customers learn more about your business and offerings but also contributes to the creation of a strong and memorable brand image in the minds of your target audience.
ExpGrowth's Comprehensive Content Writing Solutions
Tweak Your Content Marketing Plan To Achieve The Best Results!
Why Your Business Needs Content Writing Service?
Content writing is long-lasting. Save your business' money and time!
Cost-Effective Marketing: Content marketing, with content writing at its core, offers a cost-effective alternative to traditional marketing. It's worth noting that content marketing costs about 62% less than conventional marketing methods. This significant cost-saving advantage makes it an ideal choice for businesses of all sizes, including B2B SAAS companies.
Increasing Brand Awareness: Approximately 70% of consumers actively seek out content about brands they are interested in. Quality content plays a pivotal role in increasing brand awareness. It provides potential customers with valuable insights into your products and services while highlighting what sets your company apart from the competition.
Strengthening Brand Loyalty: Quality content goes beyond mere exposure; it fosters trust and builds brand loyalty. When your website consistently delivers high-quality material, readers are more likely to return. This return audience is an invaluable asset as these readers can potentially become your loyal customers. To achieve this, your content must be both informative and engaging.
Boosting Sales: Content marketing generates approximately three times as many leads as traditional marketing. Leveraging this advantage is crucial for businesses, especially in today's digital age where internet usage is on the rise. With your business having a strong online presence, you're well-positioned to capitalize on the potential increase in sales opportunities, particularly in a post-pandemic world.
ExpGrowth's content writing services are tailored to help B2B SAAS companies harness the power of content marketing. By producing cost-effective, brand-building, and sales-boosting content, we empower your business to thrive in the competitive digital landscape. Contact us today to explore how our content writing services can contribute to your success.
Why Choose ExpGrowth for Your Content Writing Needs
Deliver content quickly and in bulk, on schedule, and within budget!
Choosing ExpGrowth for your content writing needs means choosing a partner that's dedicated to your success. We don't just create content; we create content that works for your business, delivering results that drive growth. Contact us today to start your journey toward content excellence.
ExpGrowth understands that your business is unique. We don't believe in one-size-fits-all solutions. Instead, we roll up our sleeves, dive into the intricacies of your industry, and learn about your company's objectives. This in-depth understanding allows us to craft a content marketing plan tailored specifically to your business, ensuring it enhances lead generation and drives revenue growth.
Your business is our priority. At ExpGrowth, we place your needs and goals at the forefront of our content development efforts. Don't take our word for it; our track record speaks volumes. With over 1,020 glowing client testimonials, you can trust that our clients appreciate our commitment to their success.
With over a decade of experience at ExpGrowth, we possess the expertise required to deliver tangible results. We understand what it takes to achieve success for our clients, and we're dedicated to providing you with a campaign that aligns with your business objectives.
Expertise in Content Writing
Our content writing team at ExpGrowth brings years of expertise to the table. From blog posts to creative content, we continuously explore new writing ideas to deliver the highest quality content writing services.
We go the extra mile to ensure that your voice shines through our content. We delve into your marketing objectives and campaign performance, using data-driven insights to create content that resonates with your audience.
At ExpGrowth, transparency is a core value. You'll never have to second-guess our pricing. We offer cost-efficient and affordable content writing services, with a breakdown of deliverables and fees available for bespoke pricing requests.
Content Marketing Services FAQs