Content Creation For B2B SAAS Companies
Extra leads. Extra sales. Extra revenue. 
In today's digital age, content reigns supreme. It serves as the lifeline of your online presence, connecting your B2B SAAS company with your target audience, conveying your expertise, and driving conversions. At ExpGrowth, we understand the pivotal role content plays in the success of B2B SAAS brands. Our Content Creation Services are meticulously designed to elevate your digital footprint, engage your audience, and ultimately, fuel your growth.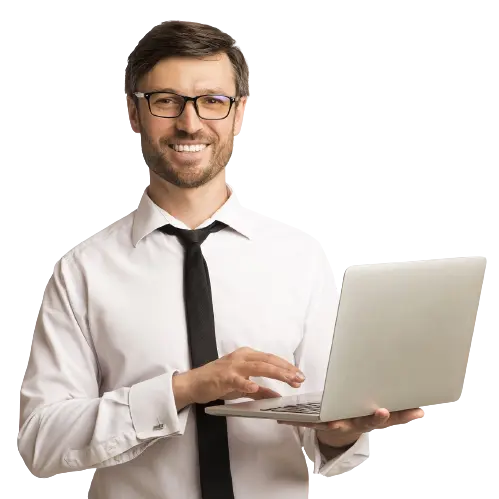 The Power of Content Creation
Content creation is not just about churning out words; it's about crafting a strategic and compelling narrative that resonates with your audience. It's the art of delivering the right message to the right people at the right time. In the context of B2B SAAS companies, effective content creation involves providing insights, solutions, and education tailored to your users' needs. Here are the key pillars of our Content Creation Services: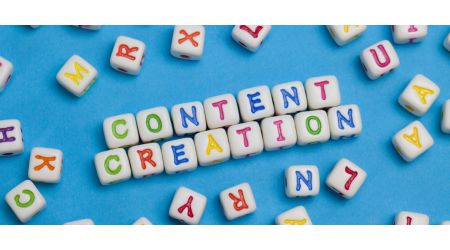 SEO-Optimized Content Writing: Harnessing the Power of Search
In the vast digital landscape, being discovered by your target audience is paramount. Our team of seasoned content writers specializes in creating SEO-optimized content that not only stands out but also ranks high in search engines. We begin by identifying the most relevant keywords for your B2B SAAS niche and seamlessly weave them into high-quality content. The result? Increased visibility, improved search engine rankings, and more organic traffic to your website. Our approach to SEO optimization goes beyond keyword stuffing; we focus on providing valuable and informative content that aligns with search intent.
Long-Form Guide Creation: Authority through In-Depth Insights
In the world of B2B SAAS, detailed and authoritative content can make all the difference. ExpGrowth excels at crafting long-form guides that delve deep into topics relevant to your audience. These guides are not just informative; they provide comprehensive solutions, insights, and education. By offering in-depth content, you not only showcase your expertise but also establish your brand as an industry leader. Our guide creation process involves extensive research, meticulous planning, and a commitment to delivering content that adds genuine value to your audience.
100% Human-Written Content Creation Services: The Human Touch
While technology has transformed the content creation landscape, we firmly believe in the power of the human touch. Our team of experienced writers brings creativity, expertise, and a deep understanding of your industry to every piece of content they craft. Whether it's blog posts, articles, website copy, or marketing collateral, our human-written content is not just words; it's a conversation with your audience. We craft content that resonates, informs, and drives results. Our human writers are not just wordsmiths; they are storytellers who can convey your brand's message effectively.
AI-Assisted Content Creation Services: Efficiency Meets Quality
In addition to human creativity, we leverage AI technology to assist our writers in creating content that's not only engaging but also efficient. AI tools streamline the content creation process, ensuring accuracy, consistency, and faster turnaround times without compromising on quality. Whether it's data analysis, content optimization, or personalization, AI enhances the content creation journey. ExpGrowth embraces the synergy of human expertise and AI efficiency to deliver content that meets the demands of the digital age.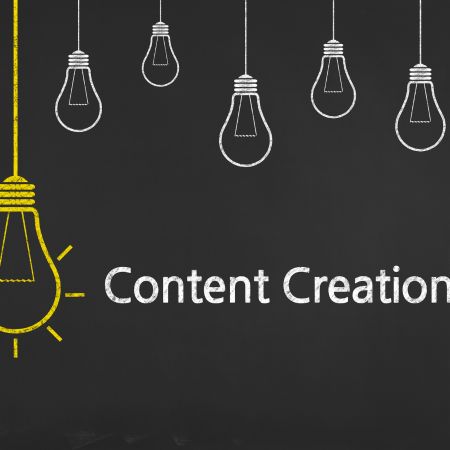 Why Choose ExpGrowth As Your Agency for Content Creation Services?
Gain Online Success by Increasing Your Online Visibility and Revenue Growth Rate!
At ExpGrowth, we've honed our Content Strategy Services to cater specifically to the unique demands of B2B SAAS companies like yours. Our content strategy isn't just a plan; it's the driving force behind elevating your brand's online visibility, engaging your customers, and fueling your growth. Partnering with ExpGrowth means embracing a content strategy that's tailored, audience-centric, and data-driven, setting your B2B SAAS company on a path to sustainable success.
By choosing ExpGrowth for your Content Strategy Services, you're selecting a partner dedicated to propelling your B2B SAAS company toward digital eminence and revenue growth. Unlock the full potential of your content strategy and accelerate your online success with ExpGrowth today!
We recognize that every B2B SAAS company is one-of-a-kind. Our journey begins by crafting a content strategy that seamlessly aligns with your business objectives, target audience, and industry landscape. This ensures that every piece of content we create is optimized for success.
Audience-Centric Approach
Understanding your target audience is at the heart of our strategy. We dive deep into comprehending the decision-makers, stakeholders, and users within businesses that stand to benefit from your software. By tailoring content to their needs and preferences, we amplify engagement and conversions.
Our strategy is built on a foundation of rigorous research. We delve into industry-related topics, uncover pain points, and stay on the cutting edge of emerging trends and innovations. This positions your B2B SAAS company as a trusted thought leader, cultivating trust and credibility.
Compelling Content Creation
We specialize in crafting content that not only educates but captivates your audience. From engaging blog posts and informative articles to in-depth whitepapers, eBooks, compelling videos, and interactive webinars, our content is meticulously designed to resonate with your audience and enhance your online presence.
A robust content strategy is incomplete without SEO optimization. We conduct comprehensive keyword research and seamlessly integrate relevant keywords into your content. On-page SEO best practices and high-quality backlinks are integral components of our strategy to boost your content's visibility.
Effective Content Distribution
Crafting exceptional content is just the beginning. Our expertise lies in distributing it effectively. We leverage social media platforms, engage in strategic email marketing campaigns, and collaborate with influential industry figures to maximize your content's reach.
We don't stop at content creation; we continuously measure and refine our strategy based on data-driven insights. Monitoring content performance, gathering user feedback, and adapting to evolving trends are fundamental to our approach.
Content Creation Services FAQs