Conversion Rate Optimization Service
Maximize Your Revenue by Turning Visitors Into Paying Clients
At ExpGrowth, we understand that your investments must yield tangible results. That's why our CRO service pricing is entirely transparent, ensuring you always know where your money is going and how it's driving revenue through your website.
What is Conversion Rate Optimization (CRO)?
Conversion Rate Optimization, or CRO, is a systematic process that involves testing and enhancing various elements of your website, including call-to-action (CTA) buttons, content, and design. The ultimate goal of CRO is to increase the percentage of website visitors who take desired actions. But what exactly does "conversion optimization" entail? While many marketers measure success in terms of purchases, the specific objectives and metrics for CRO can vary from one brand to another. To succeed in CRO, it's crucial to define what you want your website to achieve, understand your target audience's needs, and implement growth-driven conversion marketing strategies that persuade more visitors to take the desired action.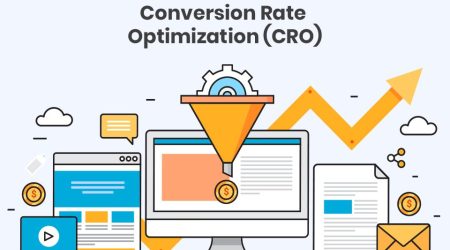 Driving Increased Revenue
Ultimately, increased revenue stems from users taking the necessary actions once they land on your web pages. At ExpGrowth, we recognize that boosting customer conversions is paramount to your success. For businesses seeking website conversion rate optimization services, ExpGrowth stands as a trusted partner with an industry-leading customer recommendation score. Are you ready to enhance your website's conversion rate? Reach out to us online to engage in a conversation with one of our skilled strategists.
How can Conversion Rate Optimization Services Fulfil Your Demands?
Enhance Your Website's Performance with ExpGrowth's CRO Service!
ExpGrowth Digital Marketing Agency, a prominent CRO business, is dedicated to providing unique conversion rate optimization services to a diverse range of clients nationwide. Whether you're a small business or a large company, our conversion rate optimization firm is here to help you enhance website usability and convert more one-time visitors into loyal customers. Our experienced CRO consultants kickstart the process with a comprehensive CRO audit, pinpointing critical areas for campaign improvement. The audit's findings often reveal issues with the client's current call-to-action buttons, landing page layouts, and form fields. Our dedicated team then goes to work, focusing on rectifying these issues by optimizing the website's structure, calls to action, and overall landing page strategy. The ultimate goal? To significantly improve your website's overall online performance.
Other Services You're Looking For
Expand your business with the help of our related services!
Why Should You Use ExpGrowth for Your CRO Service?
Unlock Turnkey Solutions That Deliver Results!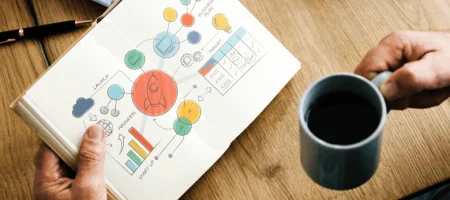 While a business website generates leads, an e-commerce site secures sales, and a blog attracts subscribers, many website owners often overlook how effectively they're achieving these goals. Often, they become enamoured with "vanity metrics" like monthly visitor numbers, which, while they look impressive on paper, don't always translate to tangible results. By focusing on conversion rate optimization (CRO), you have the opportunity to maximize your website's potential as a powerful sales and marketing tool. In the world of data-driven Internet marketing, it's easy to get caught up in metrics like traffic and rankings.
However, the real game-changer is tracking and improving your conversion rate, which has a direct impact on key performance indicators (KPIs) such as sales and revenue. CRO helps you identify what's not working, why it's not working, and how to fix it. It's a strategy that's gaining importance because it enables you to plug the leaks in your sales funnel, which can significantly enhance your website's overall performance. Through our meticulous conversion analysis process, we scrutinize every step of your sales funnel, from sparking interest to convincing prospects of the value of your product or service, all the way to sealing the deal. We pinpoint weak spots and propose changes, whether it's refining your call-to-action button copy or rethinking your landing page strategy.
What Makes ExpGrowth the Best Option for Conversion Rate Optimization?
Utilise Proven Methodologies to Unlock the Growth of Your Business!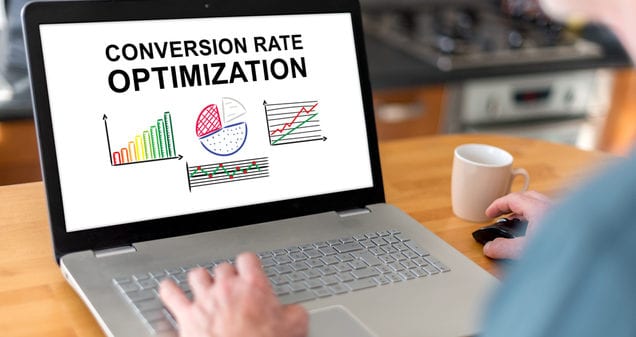 The years of experience ExpGrowth SEO Agency has in conversion rate digital marketing are a source of great pride. Since 2016, our CRO company has assisted businesses of all sizes, including those with numerous locations, in increasing their customer lifetime value (CLV) and gaining a competitive advantage.
ExpGrowth distinguishes itself significantly from the following CRO company by:
Services for Customised Conversion Optimization
Our conversion optimization company will listen and take action to what you have to say. We value your thoughts and opinions and work to solve your problems, just as with our services.
An automated CRO audit can't identify subtleties that might turn off a potential customer, such as when a header or image sends the wrong message. We provide our partner agencies with these invaluable insights.
To maximize the effectiveness of the website and other social media platforms, our conversion rate optimization firm creates a thorough digital marketing strategy. To raise brand awareness and improve call-to-action button clickthrough rates, we use CRO audit results.
To keep ahead of the competition, you must update the design of your website and landing pages. Our CRO service does scheduled A/B testing and a periodic CRO audit to optimise your website pages and marketing materials and produce more leads and conversions.
A Successful Track Record
Although we are a productive conversion rate optimization company, we also accomplish other things. We also go over the specifics of our conversion optimization techniques with you to make sure we are all on the same page.
You should collaborate with someone experienced rather than an inexperienced company. Understanding how to conduct CRO requires experience. ExpGrowth has fortunately been influencing CRO outcomes for years.
Increase Your Conversion Rate for Steady Revenue Growth
The digital marketplace often misguides several industry leaders in their online expansion efforts due to myths and misconceptions. For instance, some novice marketers perceive sales funnel conversion optimization as an added expense rather than a strategic investment that serves their business's long-term objectives.
If you've been grappling with the challenge of turning website traffic into valuable leads, our CRO agency is here to help. We'll meticulously evaluate your sales funnel and user experience, pinpointing any bottlenecks or friction points that hinder your conversion goals.
ExpGrowth SEO Agency, a highly regarded player in the field of conversion rate optimization, is committed to educating business owners about the pivotal role of CRO marketing in achieving online success. When you entrust your conversion rate optimization project to our CRO firm, we'll not only engage your target audience but also guide them seamlessly through your CRO marketing sales funnel.
Conversion Rate Optimization Service FAQs