Local SEO Service
Increase Your Online Visibility in Your Targeted Areas
Your unique do-it-for-me solution—our client-exclusive software that combines data, machine learning, and AI to accelerate your ROI from local search—comes with our tech-enabled local SEO solutions.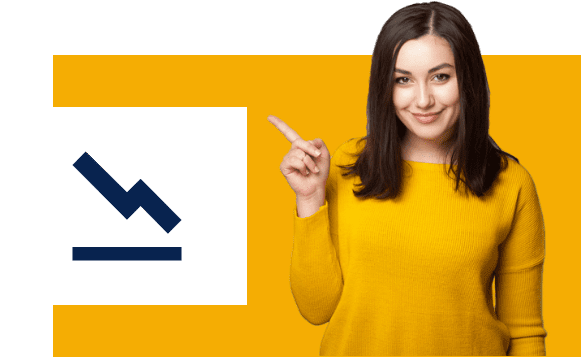 Every day, a lot of people search for local companies or businesses, and 84 percent of those people need digital or online skills to make brand transactions possible. You gain valuable leads, traffic, and sales prospects with a solid local business SEO presence. Small and medium-sized businesses (SMBs) in a region are more visible in local search results for brick-and-mortar stores, multi-location businesses, and other physical locations thanks to local SEO. In contrast to normal SEO, which focuses on making a brand more searchable on a national or international level, local SEO addresses "near me" and location-specific search queries. Google local SEO seeks to make your business more approachable to potential clients in the neighbouring online community by increasing your brand's presence outside of your storefront.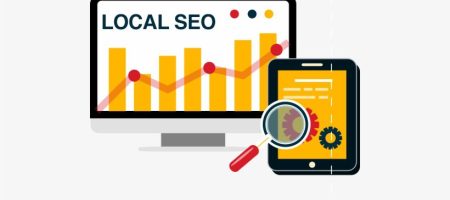 We at ExpGrowth are specialists in local SEO. Using our unrivalled skill and technology; we have years of experience in SEO marketing. We have assisted our client in the last few years in generating millions in income. With our wholly managed local SEO services, you may get a one-stop solution for local search. With ExpGrowth, you'll get a personalised SEO plan, professional campaign execution, and frequent reporting – everything you need to rank for the essential local keywords.
How can our Local SEO services fulfil your demands for your B2B SAAS business?
Ramp up your local SEO efforts and connect your brand with high-intent customers!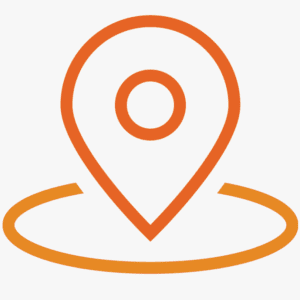 ExpGrowth offers a wide range of services, making it challenging to comprehend how they will all interact to affect your company. The quick answer is that your local SEO campaign will remarkably influence your business. Over the past few years, searches containing "near me" have multiplied by two. Thus, it indicates that many consumers are looking for a more straightforward approach to locating nearby businesses. In addition, 72% of customers who used the search engine to do a local search went to a store within a five-mile radius. This proves that consumers make decisions based on their location and how close they are to a company that provides what they're looking for, which gives you even more justification to optimize your website with local SEO. If you want to be the company that appears in the majority of search results for your target market, using local SEO is the best technique.
Related Types of Services We are Offering
Increase profitability and establish your brand as a leader in your industry.
Why should you use local SEO service?
Local SEO enables you to test, refine, and expand your local SEO approach over time!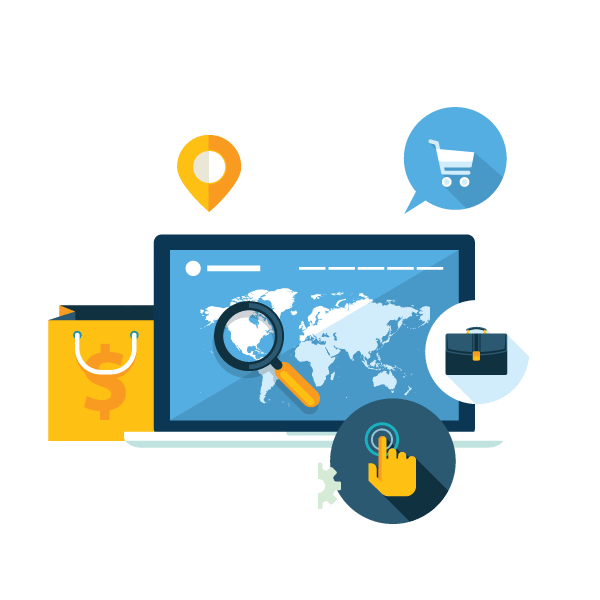 In the realm of B2B SaaS, where precision and relevance matter most, Local SEO (Search Engine Optimization) has emerged as a powerful tool to connect with your local audience effectively. In this comprehensive guide, we'll delve into the world of Local SEO, emphasizing its importance for B2B SaaS companies and providing actionable strategies to enhance your local online presence.
Understanding Local SEO for B2B SaaS: Local SEO is the strategic approach to optimize your online presence to attract local clients. For B2B SaaS companies, this means positioning your brand at the forefront of local search results. Let's explore some key elements of Local SEO tailored for B2B SaaS:
1. Google My Business (GMB) Optimization: Elevate your brand with an impeccable Google My Business profile. We'll guide you in optimizing your GMB listing to showcase critical business information, such as office locations, contact details, and client reviews.
2. Local Keyword Research for B2B SaaS: Uncover local keywords that resonate with your B2B SaaS niche. Local keyword research serves as the bedrock of your Local SEO strategy, ensuring your business is visible to the right audience.
3. On-Page Optimization for B2B SaaS: Harness the potential of on-page optimization techniques tailored to B2B SaaS. Fine-tune meta tags, headings, and content to demonstrate your website's relevance in local searches.
4. NAP Consistency for B2B SaaS: In B2B SaaS, consistency is key. Maintain uniformity in your Name, Address, and Phone number (NAP) across all online platforms, bolstering your Local SEO efforts.
5. Online Reputation Management for B2B SaaS: Uphold your B2B SaaS brand's reputation with savvy online review management. Discover how to cultivate positive reviews and oversee your online credibility.
Local Link Building for B2B SaaS: Explore the significance of forging authoritative local backlinks tailored for B2B SaaS. Elevate your website's trustworthiness and prominence in local search results.
Local SEO Audits for B2B SaaS: Regular audits are essential for optimizing B2B SaaS Local SEO. We'll introduce you to auditing tools and methodologies tailored to B2B SaaS to pinpoint areas for improvement.
Mobile Optimization for B2B SaaS: As mobile devices gain prominence in B2B SaaS research, we'll delve into responsive design and mobile-friendliness strategies to enhance your mobile presence.
Local SEO is more than a buzzword; it's the strategic cornerstone for B2B SaaS companies aiming to thrive in their local markets. By fine-tuning your online presence for local searches, you can ensure that your B2B SaaS solutions are easily discoverable by potential clients in your vicinity.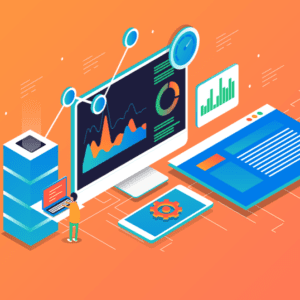 Why ExpGrowth's Local SEO Service Outperform the Competition?
Be Successful in a Competitive Online Market!
Mastering local SEO takes years of training and expertise to get profitable results. At ExpGrowth, we know the toll it can have on your productivity and sanity to manage daily operations while building local SEO citations and working on other local SEO marketing strategies. Our local SEO business is here to relieve you of the additional duties.
What to anticipate from our local internet SEO business is listed below:
Cost-effective local SEO Services
The cost of local SEO services from ExpGrowth depends on your business's marketing requirements, yearly sales, and financial capacity. Our local SEO specialist evaluates your current online presence (ROI) to develop local SEO packages with a good return on investment.
Reports from Google Analytics
Our neighbourhood digital marketing business uses Google Analytics to monitor your local SEO campaign's effectiveness, spot visibility problems, and offer data-driven local SEO advice to improve your campaign's outcomes.
With your internal representatives, our local SEO company arranges regular meetings to discuss the monthly campaign outcomes and develop any new local citations service, local SEO solutions, or Google My Business optimization service we need to implement.
Services for Local Digital Marketing
Local SEO for small businesses is one of the only various plans an expert online local SEO company is aware of to help you reach your targeted audience. You must have a thorough strategy for local digital marketing if you want to market and advertise successfully.
Understanding local search optimization could be difficult, especially if you need a basic knowledge of SEO and online marketing. As a local SEO company, we make sure that each of our clients is knowledgeable about every facet of their local SEO efforts.
Local SEO expert ExpGrowth Marketing Agency is a top-tier SEO firm. Google-certified SEO experts on our team will supervise your project from project assessment to project conclusion.
Profit from the Top Local Business SEO to Increase Your Revenue
Global businesses can benefit from the full local search engine optimization services provided by leading local SEO agency ExpGrowth. We are aware that local SEO plays an important role in brand success. Because of this, we are here to support you with your local online marketing and local search optimization initiatives.
As your dedicated local SEO agency, we don't just outsource local SEO services and provide local business SEO reports. Our local SEO experts also train your staff members.
1) Describe local SEO.
2) How to successfully do local SEO
To make sure everything is on the same page, we provide a local SEO checklist covering each local SEO plan included in your packages.
Whether you have a single location comprising a neighbourhood or numerous sites across the state or the country, our local search engine optimization company can help your company or business rank better in your local SEO search results.
To outperform your competition, team up with our local SEO agency and take benefit of our tried-and-true local SEO techniques and approaches.
Increase your foot traffic by using local SEO services
Look no further if the advantages of local SEO services have you hooked for your B2B SAAS business.
Because ExpGrowth is a full-service SEO agency, we provide more than just local SEO.
To assist you in achieving your marketing objectives for your B2B SAAS business, ExpGrowth will collaborate with you. We'll learn about your company, market, competitors, and critical business goals.
We'll act as a personal advocate for your SEO campaign rather than merely being your digital marketer.
We will love to hear from you if you want to implement a local SEO plan for your company.
Please call us if you have any questions or want a free quote.
Get A Free Instant SEO Audit Report Now