On-Page SEO Service
Unleash Quality Traffic for Your B2B SAAS Company with ExpGrowth's On-page SEO
In the realm of B2B SAAS, attracting quality visitors to your website is paramount. This is where Search Engine Optimization (SEO) steps in as your strategic ally. Through tailored SEO strategies, you'll not only draw in qualified leads but also cultivate them into valuable conversions.
On-Page SEO Tailored for B2B SAAS Excellence
In the realm of B2B SAAS, optimizing your website's on-page elements for search engine results is a strategic imperative. This facet of SEO, known as on-page SEO, delves into aspects of your website that can be enhanced to achieve better rankings. It places a spotlight on elements you have direct control over, including technical aspects, content quality, and site aesthetics.
By leveraging on-site SEO services, you can entrust professionals to manage your SEO campaign, saving you time and amplifying your return on investment (ROI). Maintaining an SEO-optimized website is an ongoing necessity, especially as you add new pages or content.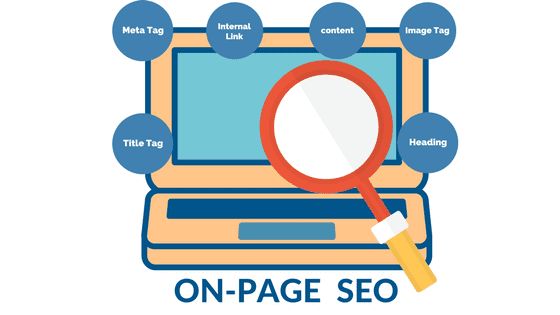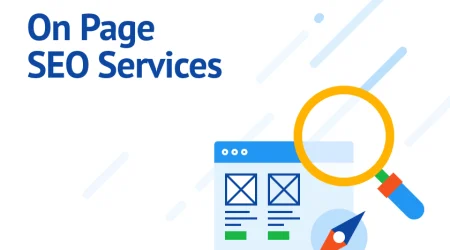 While on-site SEO encompasses numerous aspects, partnering with an on-page SEO provider is a savvy choice. It not only ensures your website runs seamlessly but also enhances the quantity of valuable traffic that translates into sales. The key takeaway about on-page SEO is that you hold the reins over the variables influencing it. Through on-page SEO services, you can proactively optimize your site's functionality and enhance its search engine ranking.
Our seasoned on-page SEO specialists employ precise on-site techniques to fine-tune website components and HTML source code. This strategic approach elevates your site's visibility in search rankings and results, driving your B2B SAAS venture towards greater success.
How ExpGrowth's On-Page SEO Service Matches Your B2B SAAS Requirements
Elevate Your Website's Efficiency with On-Page SEO Optimization

At ExpGrowth, our on-page SEO services are tailored to bring the right target audience to your B2B SAAS website, ensuring it functions effectively. Here's how we fulfil your demands:
Precise Audience Targeting: Our on-page SEO strategies are precision-engineered to attract the ideal website traffic, ensuring your message reaches the most relevant audience.
Long-lasting Results: On-page SEO tactics, when executed proficiently, yield lasting outcomes and higher search engine rankings. These rankings serve as valuable indicators of your business's critical assets, including sales, conversion rates, and brand value.
Ranking Enhancement: Effective websites that adhere to search engine optimization best practices naturally rank higher in search engine results. This enhanced visibility positions your B2B SAAS business as a prominent player in the industry.
Comprehensive Optimization: ExpGrowth employs an array of techniques, including internal linking optimization, keyword research and mapping, sitemaps and site hierarchy management, URL structure optimization, and conversion rate optimization, among others. These strategies are meticulously crafted to ensure that your website not only ranks well but also performs at its peak.
By harnessing the power of on-page SEO, ExpGrowth empowers your B2B SAAS venture to rise to the top of the industry, attracting the right audience and driving sustainable growth.
Related Types of Services We are Offering
Grow and expand your business with the various kinds of services we offer!
Why Choose ExpGrowth's On-Page SEO Service?
Unlock Enhanced Traffic from Search Engines with ExpGrowth's On-Page SEO Service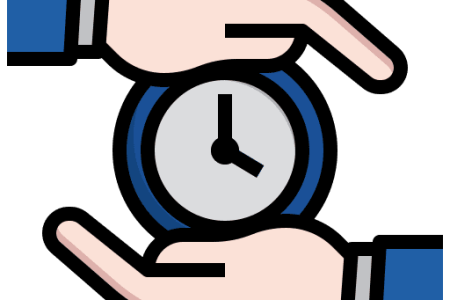 Benefits of Utilizing ExpGrowth's On-Page SEO Service:
Time Savings: On-page SEO demands continuous maintenance and effort. It's an ongoing process where every new page or content addition necessitates optimization. ExpGrowth's on-page SEO service takes the burden off your shoulders, allowing you to save valuable time while ensuring your SEO remains effective.
Optimization Maximization: On-page SEO involves numerous factors that influence how search engines like Google rank your web pages. Managing all these elements can be daunting. By partnering with ExpGrowth, you gain access to experts who excel in handling complex SEO campaigns, ensuring every aspect is optimized to its fullest potential.
Error Prevention: On-site SEO services are your safeguard against costly optimization mistakes. ExpGrowth's expertise lies in implementing the right keywords and seamlessly integrating them into your content. We assist in creating high-quality content, rectifying errors on your site, and enhancing page loading speed.
Investing in ExpGrowth's on-page SEO service is a strategic move to save time, maximize optimization efforts, and steer clear of costly errors. Let us fine-tune your B2B SAAS website for search engine success.

On-Page SEO vs Off-Page SEO: Understanding the Difference
In the world of B2B SAAS SEO, it's essential to grasp the distinction between on-page SEO and off-page SEO. These two aspects play distinct roles in shaping your digital presence.
On-Page SEO – The Levers You Control:
On-page SEO revolves around your website's internal components, such as technical setup, code quality, and user-friendliness. The crucial point is that on-page SEO encompasses variables that you can actively influence and optimize.
Off-Page SEO – Factors Beyond Your Control:
Conversely, off-page SEO ventures into the realm of elements outside your direct control. A prime example is backlinks, which are among the most influential off-page SEO factors. Backlinks are links to your website from other reputable online sources.
While you can invite authoritative websites to review your content, you ultimately have no control over whether they choose to link to your site. Similarly, you cannot dictate who links to your website.
Another facet of off-page SEO is social media interaction. You can encourage your audience to share your content, but the extent to which it circulates is beyond your influence. People may visit your website via social media sharing, but this process remains unpredictable.
Search engines rely on domain authority as a measure of your website's trustworthiness. Domain authority is another off-page SEO component. The factors determining domain authority, such as your domain's age, history, and the number of referring domains, are beyond your control. These criteria impact your website's search engine ranking, but they lie outside your company's realm of influence.
In essence, on-page SEO harnesses variables you can manage, while off-page SEO navigates the realm of uncontrollable factors. Both elements are pivotal for a comprehensive B2B SAAS SEO strategy, ensuring your digital presence thrives on all fronts.
Why ExpGrowth Excels in On-Page SEO for B2B SAAS?
We guarantee that your website will continue to rank highly!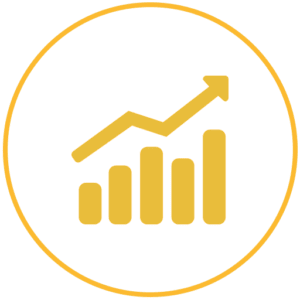 Ensuring Your Website Maintains a Top Ranking!
Now that you understand the significance of on-page SEO services, selecting the right SEO partner becomes critical. When entrusting your B2B SAAS website's success to an SEO company, discerning clients must choose wisely. At ExpGrowth, we stand out as the premier choice for on-page SEO optimization, and here's why:
 When it comes to on-page SEO tailored for B2B SAAS, ExpGrowth is your trusted partner for sustained success.
Unwavering Commitment to High Rankings
We guarantee that your website will consistently maintain a top-tier ranking. Our commitment to sustaining your online success is unwavering.
Transparency Through Analytics
ExpGrowth believes in transparency. To showcase the tangible results of our on-page SEO efforts, we regularly provide comprehensive search ranking analytics. You'll have a clear understanding of how our strategies shape your rankings and can act upon the insights we offer.
Our on-page SEO journey begins with a meticulous inspection, but it doesn't end there. ExpGrowth ensures that each page on your website continuously communicates effectively with search engines through ongoing optimization techniques.
Only thorough website audits can reveal the true effectiveness of on-page SEO services. We don't settle for surface-level solutions; our team conducts regular audits to firmly support our SEO solutions.
Our team comprises seasoned on-page SEO experts who leave no stone unturned. They ensure your website is optimized comprehensively, covering every aspect that influences search rankings.
Robust Reporting and Analytics
ExpGrowth is proud to offer our clients monthly data and analytics reports. These reports track the impact of our optimization efforts on your website's performance. We provide in-depth insights into rankings, online traffic, conversions, and revenue.
Purpose-Driven Web Strategies
Effective online strategies begin with a clear purpose. ExpGrowth collaborates with your B2B SAAS company to establish common objectives. We craft strategies that not only deliver measurable results but also adapt as your company evolves.
Wondering if ExpGrowth is the right choice? Our track record speaks volumes. We've expanded the online presence of numerous businesses. Explore our portfolio to witness our success stories.
With over eight years of experience, ExpGrowth has partnered with businesses across various sectors to enhance their online presence and drive sales. Many of our SEO specialists boast over a decade of industry leadership.
Get A Free Instant SEO Audit Report Now
We Excel in Elevating Your B2B SAAS Business!
Our Excellence in SEO Services: A Testament to Success
At ExpGrowth, our commitment to excellence is more than just a claim; it's a reputation built on satisfied clients and tangible results. Our SEO services have consistently garnered praise and recommendations from clients, reflecting their profound satisfaction with the impact we've had on their businesses.
Swift Transformation in Website Traffic: Notably, our clients have witnessed remarkable and swift changes in their website traffic following the implementation of our services. This immediate surge in visitors is a testament to the effectiveness of our strategies.
Crafting Unique Content Systems: The cornerstone of our success lies in our team of talented specialists. They excel in developing and implementing unique content systems that govern the overall structure of your website. These systems are strategically designed to not only captivate but also compel potential customers to convert into devoted patrons of your B2B SAAS solutions.
Transparent Communication: Effective partnerships are built on transparency and trust. We maintain a consistent line of communication with our clients, ensuring they are well informed about every step of the optimization process. Our foremost objective is to deliver an outstanding client experience, marked by transparent collaboration and remarkable results.
Achieving Top Rankings: At ExpGrowth, we set our sights on nothing less than ensuring our clients achieve top rankings for their websites. With our expertise and commitment to excellence, we consistently succeed in propelling your B2B SAAS website to the pinnacle of search engine results.
Experience the excellence that has made ExpGrowth the go-to choice for businesses in the competitive B2B SAAS landscape. Join our satisfied clients in the pursuit of top rankings and unparalleled online success.