SEO Audit Services
Optimizing Your B2B SAAS Digital Presence for Success
ExpGrowth, your trusted SEO agency, is equipped to enhance your B2B SAAS digital presence through comprehensive SEO audits. Our team of SEO experts specializes in analyzing the unique needs of B2B SAAS companies. We go beyond surface-level assessments, diving deep into your digital ecosystem to deliver meaningful insights and actionable recommendations.
Our SEO Audit Process for B2B SAAS Companies:
In-Depth Evaluation: We begin by conducting an in-depth evaluation of your current SEO performance. This includes assessing your website's structure, content quality, on-page optimization, and technical SEO elements. We leave no stone unturned in identifying areas for improvement.
Keyword Analysis: Just as with keyword research, we analyze your existing keyword strategy. We ensure that your selected keywords align perfectly with your B2B SAAS niche and target audience. If needed, we recommend adjustments to optimize your keyword strategy for success.
Competitor Benchmarking: Understanding your competitors is crucial. We benchmark your SEO performance against industry competitors to identify areas where you can outshine them. This competitive analysis helps us refine your SEO strategy.
Technical SEO Inspection: Our team performs a thorough technical SEO inspection. We examine website speed, mobile-friendliness, indexing issues, and more. Any technical hindrances are addressed to ensure optimal website performance.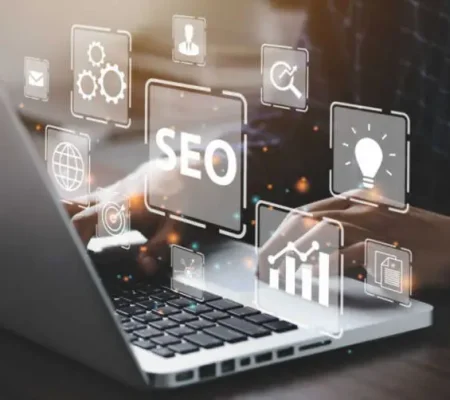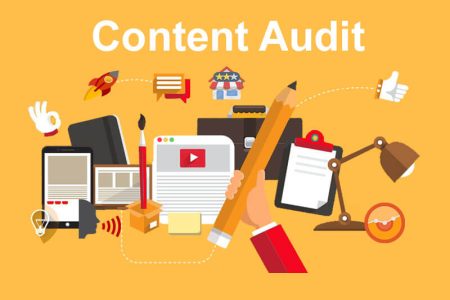 Content Assessment: Content quality is a significant factor in SEO. We assess your existing content for relevance, engagement, and SEO-friendliness. Our recommendations aim to enhance your content strategy and drive better results.
Backlink Analysis: Backlinks play a vital role in SEO. We analyze your backlink profile to identify high-quality sources and potential areas for improvement. Our strategies aim to boost your website's authority.
User Experience (UX) Evaluation: SEO isn't just about search engines; it's also about providing an exceptional user experience. We evaluate your website's UX, suggesting improvements that can lead to higher engagement and conversions.
Customized Recommendations: The insights gained from our SEO audit are transformed into customized recommendations tailored to your B2B SAAS company. We provide a clear roadmap for optimizing your digital presence.
Why Choose ExpGrowth for Your B2B SAAS SEO Audit
B2B SAAS Expertise: We specialize in SEO for B2B SAAS companies, understanding the unique challenges and opportunities in this niche.
Data-Driven Approach: Our audits are deeply rooted in data and analytics, ensuring that every recommendation is backed by solid insights.
Comprehensive Solutions: From technical SEO to content strategy, we offer holistic solutions that cover all aspects of SEO.
Proven Results: Our track record speaks for itself. We've helped numerous B2B SAAS companies achieve higher rankings, increased organic traffic, and enhanced online visibility.
Elevate your B2B SAAS digital presence with a customized SEO audit from ExpGrowth. Let data-driven insights guide your journey towards SEO success.
Types of SEO Audit Reports
There are several types of SEO audit reports that can be generated depending on the goals and scope of the audit. Some of the most common types of SEO audit reports include:
Maximize Your Website's Impact with Our SEO Audit Services!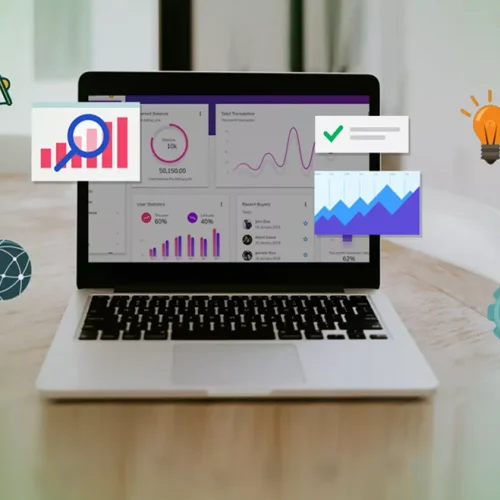 At ExpGrowth, we offer top-tier SEO audit services tailored specifically for B2B SAAS companies. Our in-depth analysis dives deep into your website's search engine optimization performance, pinpointing potential issues and uncovering opportunities for enhancement. Our mission is to empower your website to reach its full potential, align with your business objectives, and outshine your competition in search engine rankings.
Understanding the Significance of an SEO Audit
At ExpGrowth, we recognize that for B2B SAAS companies, conducting an SEO audit is not just a routine check but a strategic imperative. An SEO audit is a comprehensive examination of a website's search engine optimization (SEO) performance. It goes beyond the surface and delves into the intricacies that can transform your online presence. Here's a closer look at the pivotal aspects of an SEO audit, from our perspective tailored to B2B SAAS entities.
Keyword Research: We begin by scrutinizing your website's existing keywords and target audience. Through meticulous research, we unearth the most relevant and high-traffic keywords that will resonate with your B2B SAAS niche.
On-Page Optimization: Our experts meticulously review your website's content, page titles, meta descriptions, headers, and internal linking. This scrutiny ensures that every element is meticulously optimized not just for target keywords but also for an exceptional user experience.
Technical SEO: A successful audit includes a thorough examination of technical aspects. We check for potential crawlability issues, such as broken links, page speed, mobile-friendliness, and schema markup. These technical elements are the backbone of your website's performance in search engines.
Backlinks Analysis: Our audit extends to assessing your backlink profile. We ensure it's not just high in quantity but high in quality and relevance. Harmful or spammy links are identified and removed, while valuable ones are highlighted.
Content Analysis: Content is king, especially in the B2B SAAS realm. We evaluate your content strategy, quality, and relevance to ensure it aligns seamlessly with your target keywords and user intent. This step is pivotal in establishing your authority in your industry.
Competitor Analysis: We don't operate in isolation. Our audit includes a deep dive into your top competitors' strategies. This analysis allows us to identify gaps in your optimization approach and seize opportunities to outperform your rivals.
By embarking on a comprehensive SEO audit with ExpGrowth, B2B SAAS companies can unlock a roadmap to enhanced search engine visibility. This, in turn, translates into increased organic traffic, more leads, and higher revenue. Our SEO audit isn't just a one-time check; it's your key to sustainable, long-term success in the online landscape.
How Our SEO Audit Service Can Meet Your Needs
ExpGrowth's SEO audit services outperform the competition for several reasons, including:
At ExpGrowth, we're committed to helping B2B SAAS companies harness the power of SEO to drive business growth. Our SEO audit service is your gateway to embracing new technologies and seizing opportunities. Here's how our service can fulfill your demands
Our seasoned team of SEO professionals conducts a thorough examination of your website's SEO landscape. This includes a deep dive into on-page optimization, technical SEO, content quality, backlinks profile, competitor analysis, and more. We leave no stone unturned to understand every facet that influences your site's search engine visibility.
Customized Recommendations
Following our comprehensive analysis, we provide you with a tailor-made set of recommendations. These actionable insights are specifically crafted to address your unique needs and goals. Our aim is to enhance your site's rankability, visibility, and overall user experience.
 Keywords are the building blocks of SEO success. We conduct meticulous keyword research to pinpoint the most relevant and high-traffic keywords for your business. Armed with this knowledge, we furnish you with a curated list of target keywords, ensuring your website's content and metadata align seamlessly.
Transparency is paramount. You'll receive a detailed SEO audit report that consolidates our findings. This report not only highlights areas for improvement but also outlines our recommendations for optimizing your website's SEO performance. It's your roadmap to success in the digital landscape.
Our commitment doesn't end with the audit. We offer continuous support to assist you in implementing our recommendations. We'll also monitor your website's SEO performance and make necessary adjustments to maintain and enhance your search engine visibility. Our partnership is built for long-term success.
By choosing ExpGrowth's SEO audit service
B2B SAAS companies can tap into a wealth of knowledge and experience. We empower you to optimize your website's SEO performance, attract valuable opportunities, and fuel your business growth. Embrace the future of SEO with ExpGrowth today.
FAQs - SEO Audit Services by ExpGrowth